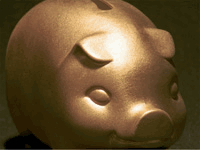 Financial Helpline powered by askAFS
No tricks, just tips! Financial counselors answer your questions on everything from establishing credit and starting a college fund to exploring retirement options. You'll receive confidential guidance and advice about budgeting, debt consolidation, health care expenses, credit cards, taxes and more.
Accredited or Certified Financial Counselors assess issues, discuss options, find the right resources and create a plan of action
Online Financial Resource Center includes interactive calculators, informative articles and resources to help you plan ahead
Access to free, confidential counseling by phone
Financial Helpline does not provide investment, legal or tax advice.