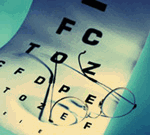 VISION

To locate a provider online, click here.
Coast to Coast Vision (CTC) has over 12,000 eye care locations nationwide. Members save on eyeglasses, contacts, and laser surgery. The CTC provider network includes ophthalmologists, optometrists, independent optical centers and national chain locations.
Highlights
Save 20% to 60% on prescription eyewear.
Most frames, lenses and specialty items such as tints, coatings and UV protection are available.
Save 10% to 20% on contact lenses (excluding disposables) at participating retail locations.
Save 10% to 40% on soft contact lenses, including disposables, through America's Eyewear mail order service.
Save 40% on lenses for eyeglasses or sunglasses when ordering online, or save 15% off your entire order through FramesDirect.com (excludes contact lenses and certain brands of eyewear due to manufacturer guidelines), with free standard shipping for orders over $99.
Savings of 10% to 30% on eye exams at participating locations.
Save 40% to 50% off the national average on LASIK surgery (other laser surgeries available at select locations).
No limit to the number of times you can use your card.
Thirty day money-back guarantee and low price guarantee on eyeglasses.
Members may submit the name of their eye care professional to join the network.
Vision Benefit is not available to Vermont Residents.